Our Programs & Support
Learn more about our Santa Cruz County Veteran and Community programs and how you can support our efforts by volunteering, getting more involved, and being a part of our vision for 2020.
A Few Good People
Are you a Veteran or active member of the Santa Cruz County community? Would you like to stay informed about our events, meetings, and other activities? Join our organization as a member, supporter, or even a board member! We are always looking for new energy to carry the historic torch of the Veterans Memorial Building into the future.
Honor Our Veterans
Be a part of our historic 2020 Courtyard Renovation. Each donation will receive a custom commemorative brick in our courtyard to honor the service and sacrifice of the Veteran in your family.
Welcome to the Santa Cruz County Veterans Memorial Building.
Built-in 1932, the Santa Cruz County Veterans Memorial Building (SCCVMB) is a historical landmark conveniently located in the heart of beautiful downtown Santa Cruz. We are a 501(c)3 organization committed supporting our Santa Cruz County Veterans and their families as well as maintaining this community's historic building and history.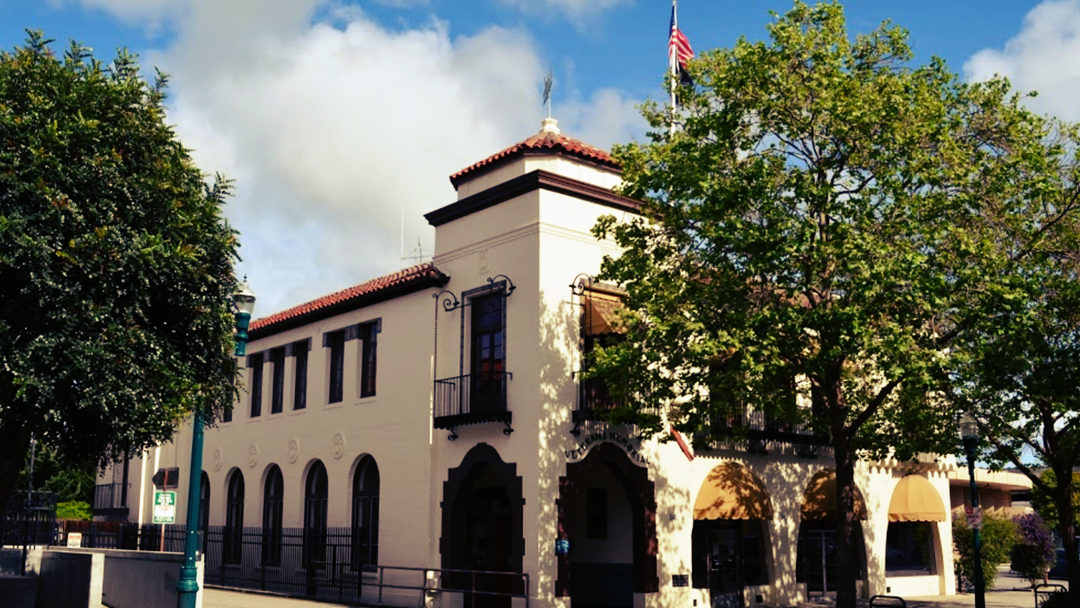 Our Vision
We are dedicated to imagining a better future for all of our Veterans and their families. There are many Veterans from different eras of war and peacetime that return to find they have a hard time integrating back into the civilian population.
We provide all Veterans with a place they can go to seek the help and community they need to thrive. Many of our Veterans battle with PTSD, Social Isolation, and Combat-related trauma that is difficult for them to navigate on their own. We offer a community of Veterans and supporters that understand the struggle and are eager to support, their fellow brothers and sisters of service.
Our Programs
We are a 501(c)3 non-profit committed to first supporting our Santa Cruz County Veterans and second our community as a whole. In partnership with the County of Santa Cruz and the United Veterans Council, we operate the Veterans Memorial Building located in Downtown Santa Cruz. Our unique model of business allows us to use the Vets Hall facility and the revenue we generate, to provide support and services for Veterans and their families in the Santa Cruz area.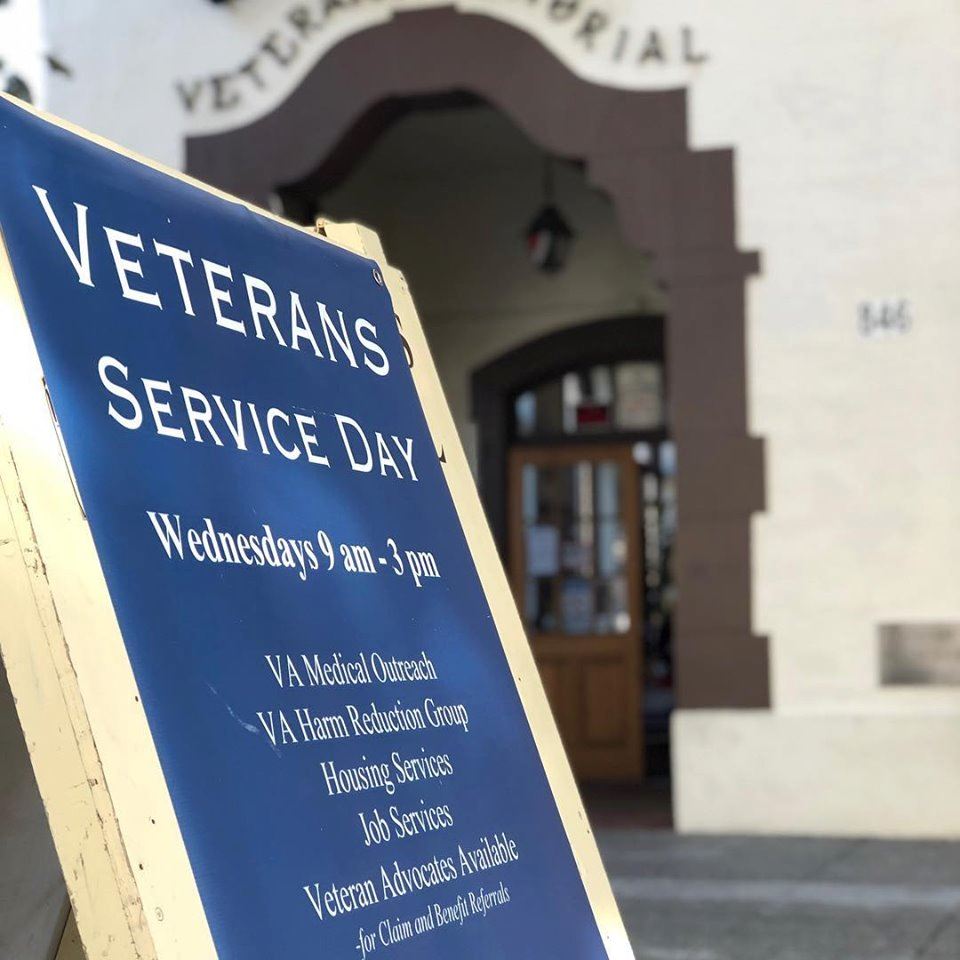 Veteran Service Day
One of our most well-known programs is our Veterans Services Day. Pre-COVID many Veterans would gather for a hot-meal, pantry service, and for the good company of other Veterans in our community. The Meal is hosted by our local chapter of the American Legion Post 64 in partnership with the VSO, VMB, and many other great Veteran organizations and service providers.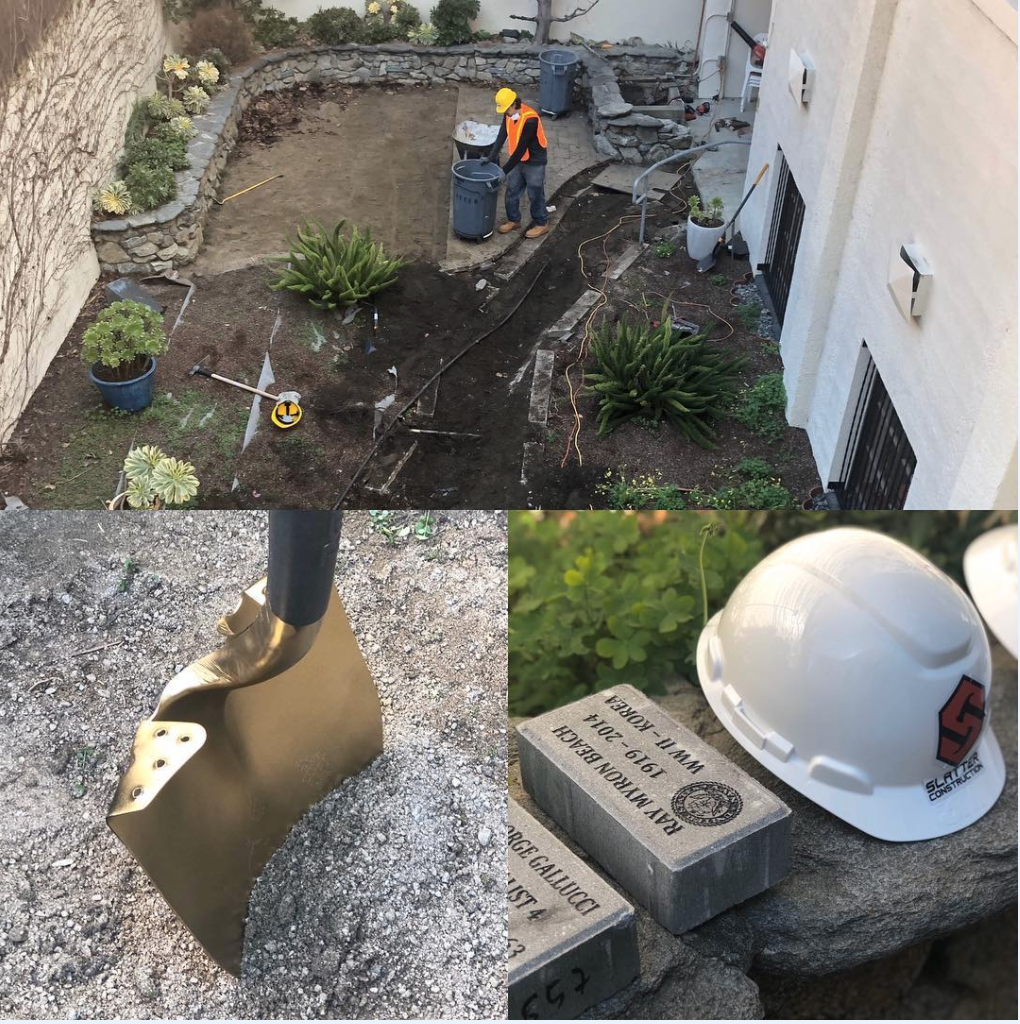 2020 Memorial Courtyard Renovation
In partnership with the Rotary Club of Santa Cruz, we launched a project that will impact the Santa Cruz County Veterans Memorial Building, forever. We plan to transform the building's courtyard into a new, functional event space. This will help further support the missions to serve area veterans and provide a community recreation and cultural center for public use.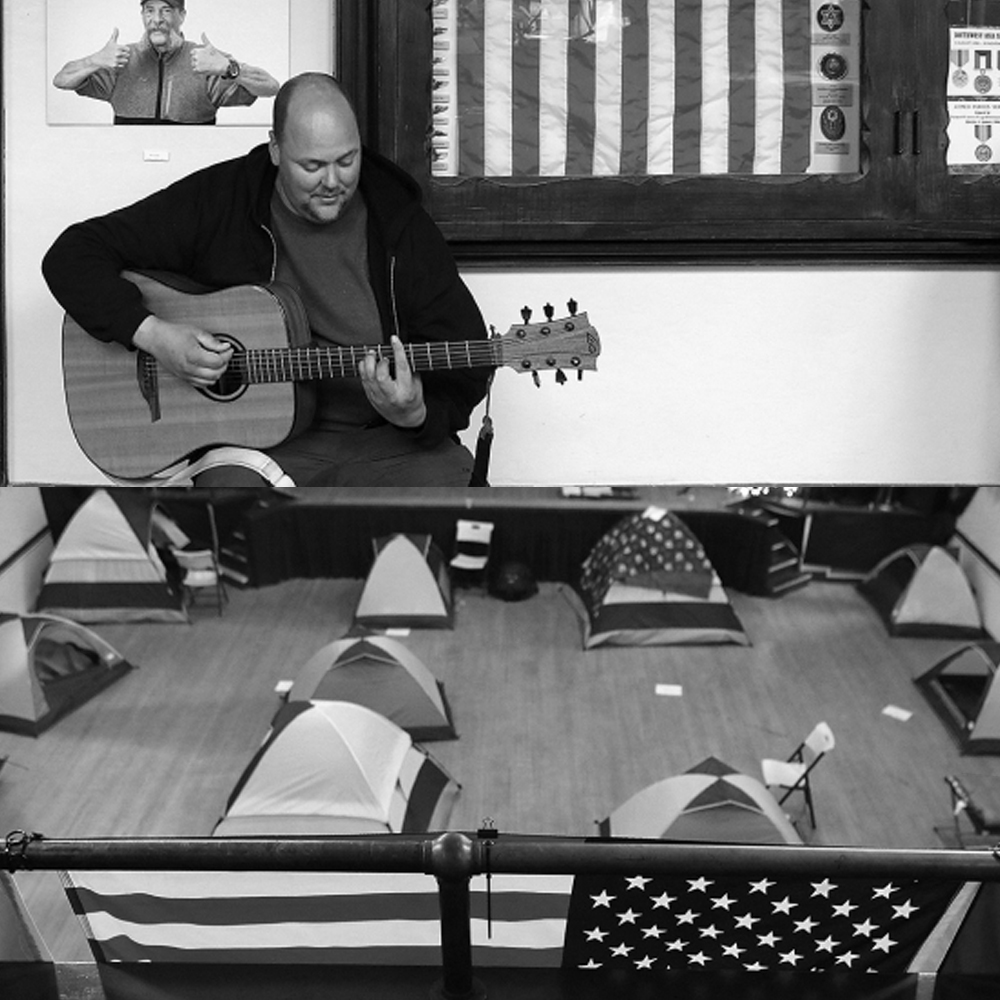 Covid-19 Emergency Shelter
In times of crisis, the Veterans Memorial Building has gone above and beyond to answer the call of duty. During the Covid-19 Shelter in Place order we have been operating, in partnership with the County of Santa Cruz, Housing Matters, and the Salvation Army to provide a 24/7 Shelter for families, Veterans, and all others in our community that are experiencing homelessness during the crisis.
"The Vets Hall saved my life 1 year and 1 month ago…it is only right and just that I give of myself to make sure that the Vets Hall can save other's lives as well"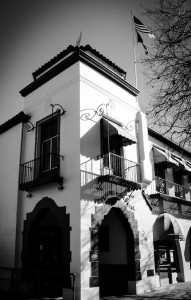 Street Address: 846 Front Street, Santa Cruz CA 95060
Mailing Address: PO Box 1303, Santa Cruz CA 95061
Operations Manager: 831-454-0478  Email: manager@vetshall.org
Facility Rental Information: 831-454-0478  Email: info@vetshall.org
Veterans Service Office: 831-454-7276
Mission Statement: The SCCVMB is operated and maintained for the principal purpose of veterans affairs and provision of administrative and clerical office space for County personnel employed to administer veterans benefit programs. The SCCVMB is also a community recreation and cultural center servicing public functions and provides rental space for numerous educational and cultural organizations and activities.
To further our mission, the SCCVMB aims to cultivate the following goals:
Retain the first priority of the SCCVMB use for veterans affairs, both the governmental programs presently using the SCCVMB and the veterans organizational activities, present and future, requiring space in the SCCVMB.
Promote public education in the arts.
Honor the SCCVMB's status as a registered historical building.
Cultivate use of the SCCVMB by rent paying community groups.
Develop the auditorium into an attractive facility for concerts productions, dramatic performances, and other performing and fine arts classes.
Your contributions will help maintain and make this facility available to veterans and offer the community a unique cultural and performing art center. Donate today.