We are planning a project that will permanently house our Santa Cruz County Veterans. Our proposal would effectively end Veteran homelessness in our County. Click below to read more about this project!
Learn more about our Santa Cruz County Veteran and Community programs and how you can support our efforts by volunteering, getting more involved, and being a part of our vision for 2020.
Be a part of our historic 2020 Courtyard Renovation. Each donation will receive a custom commemorative brick in our courtyard to honor the service and sacrifice of the Veteran in your family.
A Few Good People
Are you a Veteran or active member of the Santa Cruz County community? Would you like to stay informed about our events, meetings, and other activities? Join our organization as a member, supporter, or even a board member! We are always looking for new energy to carry the historic torch of the Veterans Memorial Building into the future.
Welcome to the Santa Cruz County Veterans Memorial Building.
Built-in 1932, the Santa Cruz County Veterans Memorial Building (SCCVMB) is a historical landmark conveniently located in the heart of beautiful downtown Santa Cruz. We are a 501(c)3 organization committed to supporting our Santa Cruz County Veterans and their families as well as maintaining this community's historic building and history.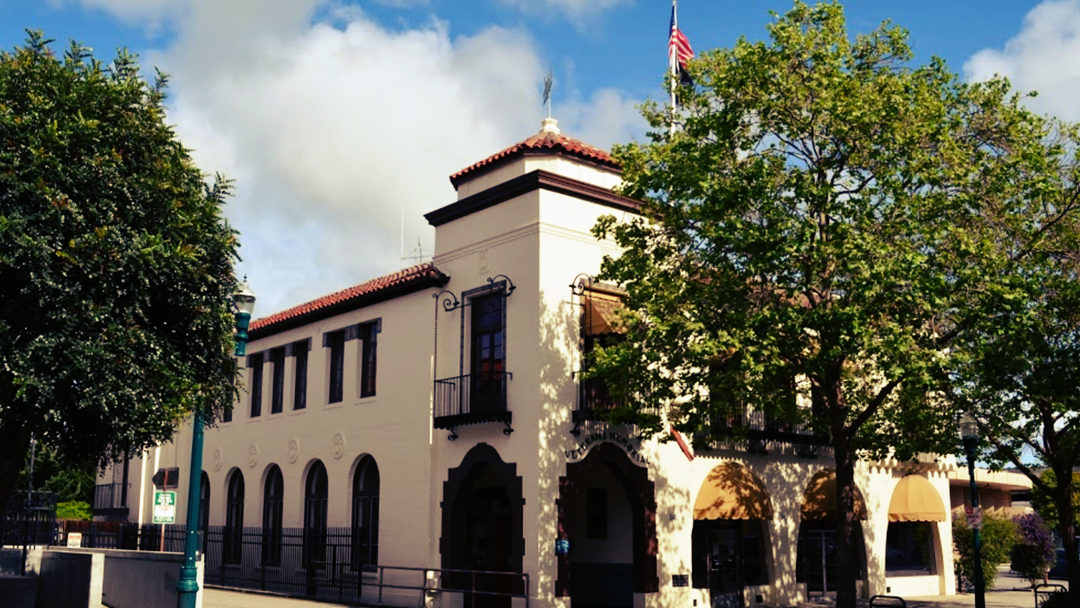 Our Vision
We are dedicated to imagining a better future for all of our Veterans and their families. There are many Veterans from different eras of war and peacetime that return to find they have a hard time integrating back into the civilian population.
We provide all Veterans with a place they can go to seek the help and community they need to thrive. Many of our Veterans battle with PTSD, Social Isolation, and Combat-related trauma that is difficult for them to navigate on their own. We offer a community of Veterans and supporters that understand the struggle and are eager to support, their fellow brothers and sisters of service.
Our Programs
We are a 501(c)3 non-profit committed to first supporting our Santa Cruz County Veterans and second our community as a whole. In partnership with the County of Santa Cruz and the United Veterans Council, we operate the Veterans Memorial Building located in Downtown Santa Cruz. Our unique model of business allows us to use the Vets Hall facility and the revenue we generate, to provide support and services for Veterans and their families in the Santa Cruz area.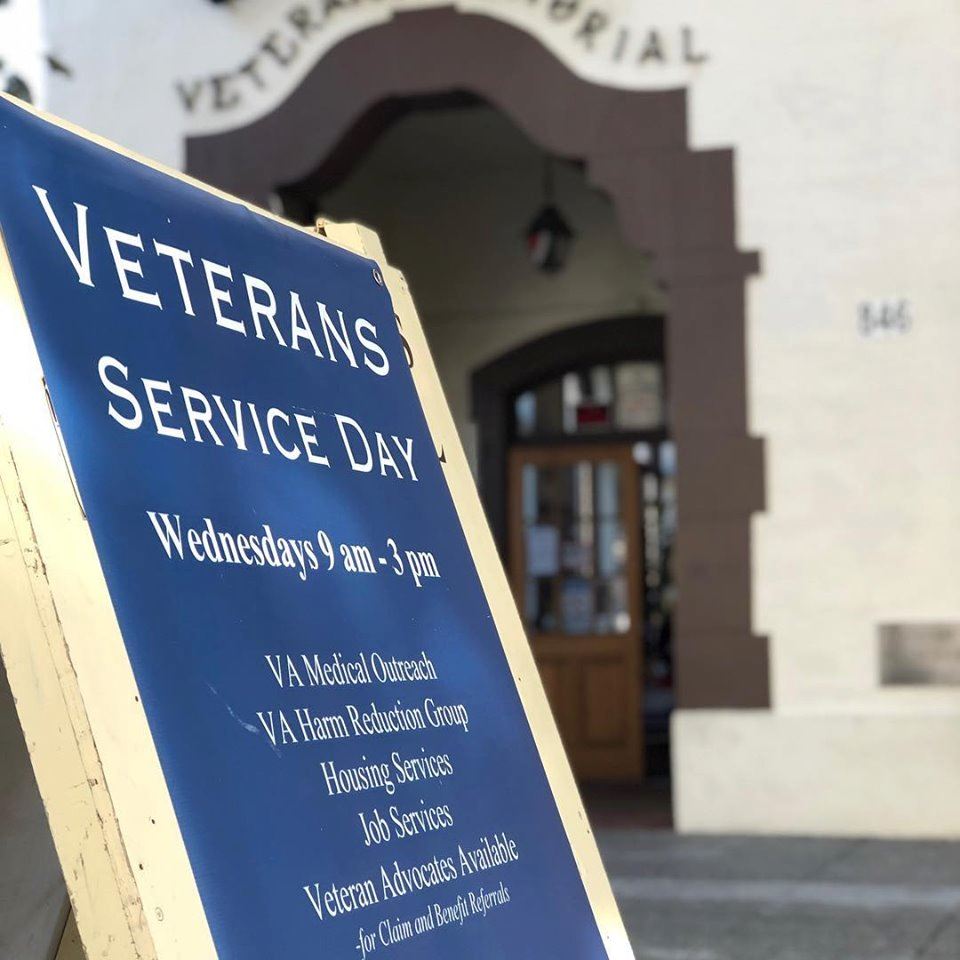 One of our most well-known programs is Veterans Services Day. Every Wednesday 10 AM – 1 PM Veterans gather for a hot meal, pantry service, and for the good company of other Veterans in our community. Weekly we host many on-site organizations and service providers to connect our local Veterans with support services. The meal is hosted by our local chapter of the American Legion Post 64 in partnership with the VSO, VMB (Learn More)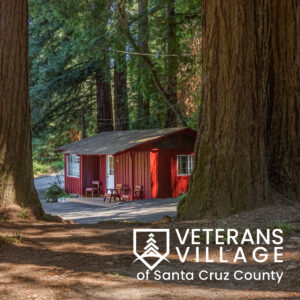 Our "Veterans Village," a first for Santa Cruz County, will provide a permanent affordable housing solution for veterans and their families, complete with on-site support services, amenities, outdoor recreation, and a supportive community of peers.The Santa Cruz County Veterans Memorial Building Board of Trustees (Vets Hall) teamed up with Community Foundation Santa Cruz County and Santa Cruz County Bank to secure funding for the project, as well as we were awarded a Homekey Grant by HCD. (learn more)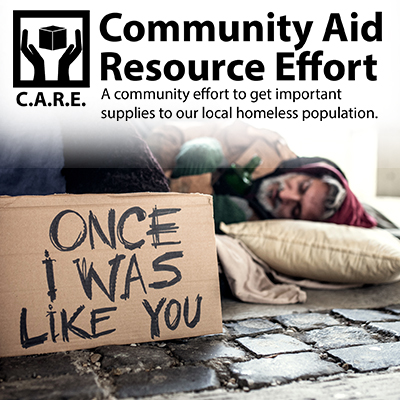 Our Non-Profit is working with the Santa Cruz County Dept of Housing for Health and the community to raise funds and supplies for those that are currently experiencing homelessness in our County. Our goal is to provide 300 people with the supplies that would be helpful/useful for their day-to-day lives and for helping them get back into permanent housing. (Learn More)
Support the Veterans Memorial Building
We are a California 501(c)3 organization. The success of our programs depends on contributions from the community from people like you. Please consult with your tax professional to find out how to deduct your charitable contribution. Thank you for your support!