Our Programs
Some of our programs have been running well over a decade and have served thousands of Veterans. In these difficult times, we are constantly innovating to provide the best support and services for our Veterans, their families, and our Santa Cruz County community. Let us know if you have an idea of how we could better serve the community.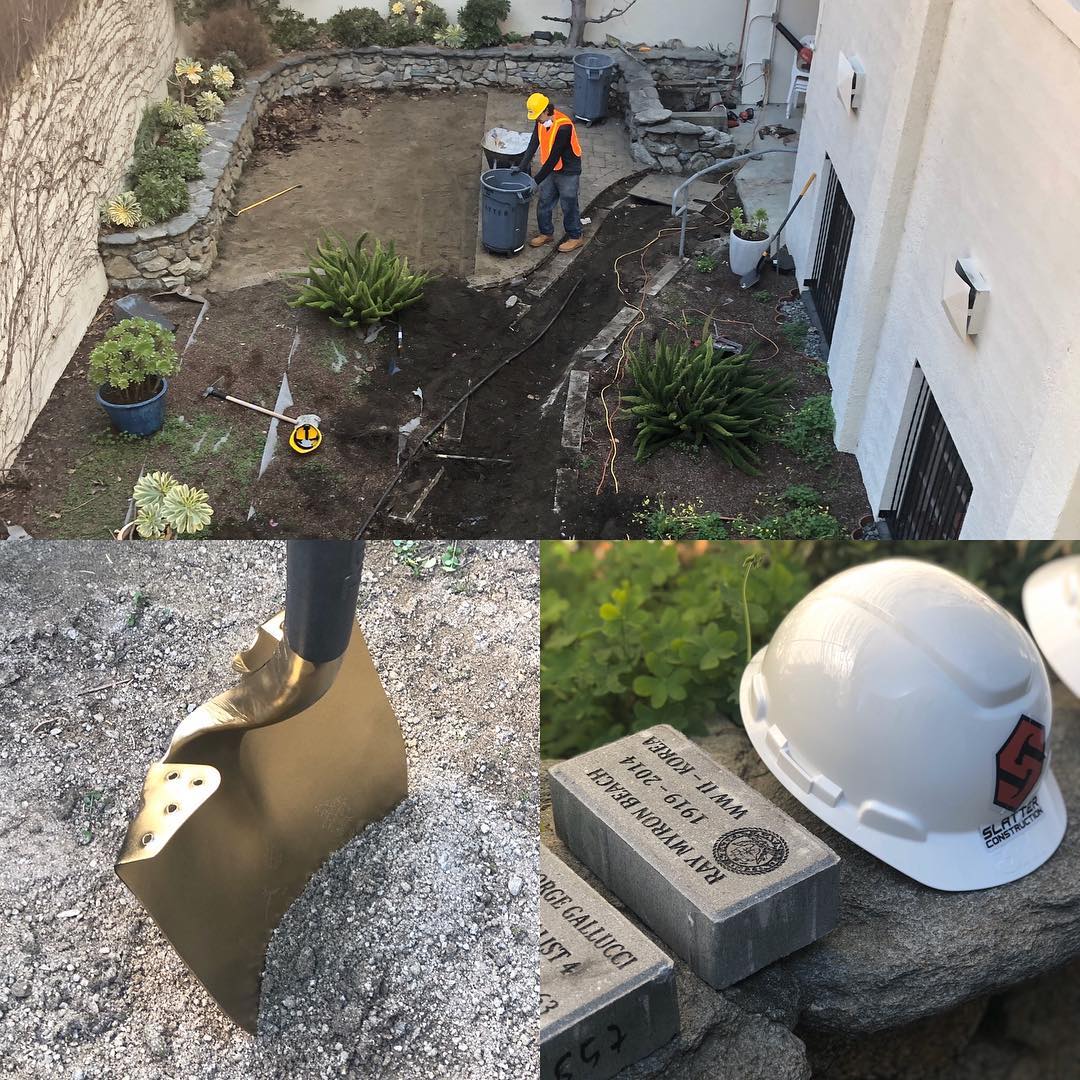 2020 – Courtyard Renovation
In partnership with the Rotary Club of Santa Cruz, we launched a project that will impact the Santa Cruz County Veterans Memorial Building, forever. We plan to transform the building's courtyard into a new, functional event space. This will help further support the missions to serve area veterans and provide a community recreation and cultural center for public use.
To help fund the project, the Rotary Club is inviting community members to honor a veteran with the purchase of a commemorative brick that will be placed permanently onsite.
The brick sizes are 4 inches by 8 inches and 8 inches by 8 inches and can be personalized with the veteran's name, the veteran's branch of service, and one of many special emblems. Bricks can be purchased starting at $125. General donations to support the project are also being accepted.
Click here to customize your brick!
Click the donate button below to make your donation!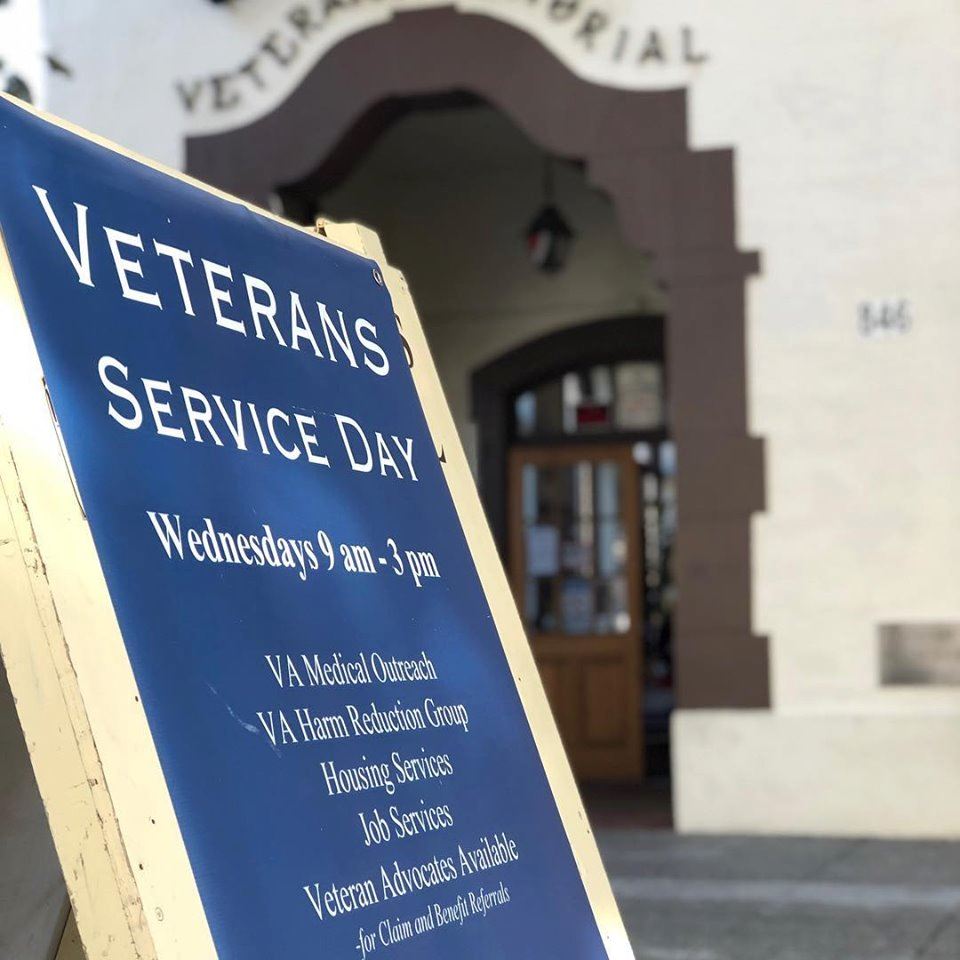 Veteran Services Day
One of our most well-known programs is our Veterans Services Day. Pre-COVID many Veterans would gather for a hot-meal, pantry service, and for the good company of other Veterans in our community. The Meal is hosted by our local chapter of the American Legion Post 64 in partnership with the VSO, VMB, and many other great Veteran organizations and service providers.
We continue to offer our Veterans Services Day 10:30 – 1:30 every Wednesday for our Veterans that are in need. The meal is served to go and we are operating as safely as possible and within the social distancing guidelines of the County. Please do not come if you have been sick, are experiencing any symptoms, or have been exposed to anyone with Covid-19. If you would like to make arrangements to have a pantry bag delivered, please contact us at info@vetshall.org or call 831-454-0478.
All Veterans must be able to show proof of service with their DD214 or Veterans ID at the gate. If you need help obtaining proof of your service, please contact the Veterans Services Office at 831-454-7278.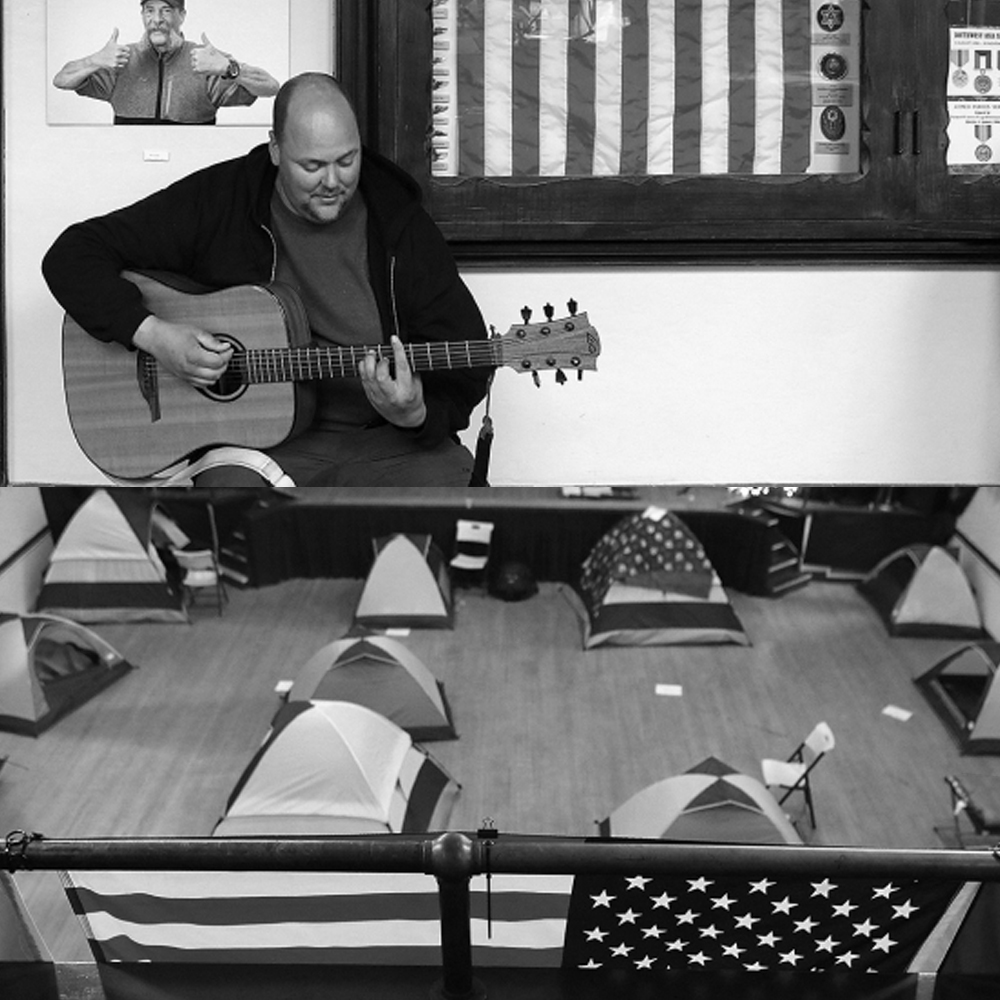 Covid-19 Emergency Shelter
In times of crisis, the Veterans Memorial Building has gone above and beyond to answer the call of duty. During the Covid-19 Shelter in Place order we have been operating, in partnership with the County of Santa Cruz, Housing Matters, and the Salvation Army to provide a 24/7 Shelter for families, Veterans, and all others in our community that is experiencing homelessness during the crisis.
For those that are seeking Shelter during this difficult time please contact. The Human Service Department of Santa Cruz County, here.
Read More about the project in this Santa Cruz Sentinel Article.
https://www.santacruzsentinel.com/2020/04/09/covid-19-santa-cruz-county-homeless-shelters-expand-in-spacing-location/