Our Programs
Some of our programs have been running well over a decade and have served thousands of Veterans. In these difficult times, we are constantly innovating to provide the best support and services for our Veterans, their families, and our Santa Cruz County community. Let us know if you have an idea of how we could better serve the community.
Veterans Village – Santa Cruz
A proposal to purchase the former Jaye's Timberlane Resort to provide permanent supportive housing for local Veterans was accepted on November 10, 2021 in seemingly perfect preparation for the November 11th celebration of Veterans Day when the nation honors those who have served in the United States Armed Forces.
This "Veterans Village," a first for Santa Cruz County, will provide a permanent affordable housing solution for veterans and their families, complete with on-site support services, amenities, outdoor recreation, and a supportive community of peers.
The Santa Cruz County Veterans Memorial Building Board of Trustees (Vets Hall) teamed up with Community Foundation Santa Cruz County and Santa Cruz County Bank to secure funding for the project. Community Foundation Santa Cruz County will provide low-interest financing for the project in conjunction with Santa Cruz County Bank. The Community Foundation has also launched the Veterans Village Fund with a $75,000 matching grant. All donations in November up to $75,000 will be matched by the Community Foundation in honor of Veterans and their service to our country. Donations can be made here: www.cfscc.org/vetsvillage
"Our veterans cannot afford to live in Santa Cruz and many struggle to get by on their current benefits. As we see more veterans come home from Afghanistan in need of support and community, the time is now to develop a solution for permanent supportive housing for our Santa Cruz County veterans," said Chris Cottingham, Executive Director of the Vets Hall.
During the COVID-19 pandemic, Santa Cruz County Veterans Memorial Building (Vets Hall) hosted a 24/7 Emergency Shelter for 16 months through their C.A.R.E. (Community Aid Resource Effort) Program, funded in part by a $20,000 grant from the Community Foundation. It was then that Cottingham discovered there are currently 179 veterans in Santa Cruz County that are eligible for supportive housing funds; many of whom are in poor temporary living situations or homeless.
The Jaye's Timberlane property in Ben Lomond has a four bedroom, three bath home plus office with 10 additional cabins with their own kitchens, bedrooms, and bathrooms on nearly six acres of land. The turnkey property will be able to house 16 veterans and their families and Vets Hall will develop a phase two project to develop further housing capacity on the land for a total capacity of 40 veterans.
"This project is led by veterans for veterans," said Cottingham. "And the village atmosphere will support community as well as self-sufficiency." Cottingham explained that the project has been nearly two years in the planning and as it becomes a reality, "it will be a community effort, using local services, vendors, and workers." 
 "It takes a village to support the Vets Village," said Susan True, CEO of the Community Foundation. "Purchasing this property makes a significant step towards ending homelessness for our veterans and we're honored to work with the Vets Hall, Santa Cruz County Bank, and generous community members to help solve local challenges together."
Instrumental support on this project came from Veterans Village Committee members and supporters: Veterans of Forgeign Wars, American Legion, United Veterans Coalitions, and Support Services for Veteran Families; Santa Cruz Free Guide; Robert Ratner with the Housing for Health Division of Santa Cruz County; Front Street Paget Center; and Supervisors Manu Koenig & Bruce McPherson, realtor Paul Zech, Jack Tracey, Lynda Francis, David Pedley, Stoney Brooks, and Keith Collins.
About Santa Cruz County Veterans Memorial Building
Santa Cruz County Veterans Memorial Building is a 501(c)3 non-profit who since 1995 has committed to first supporting the Santa Cruz County Veterans and the community as a whole. In partnership with the County of Santa Cruz and the United Veterans Council, they operate the Veterans Memorial Building located in Downtown Santa Cruz. Their unique model of business allows them to use the Vets Hall facility and the revenue generated, to provide support and services for Veterans and their families in the Santa Cruz area. Learn more at https://www.veteranshall.org/  
About Community Foundation Santa Cruz County
Since 1982, Community Foundation Santa Cruz County has brought together people, ideas, and resources to inspire philanthropy and accomplish great things. The Community Foundation helps donors and their advisors invest wisely in causes they care about, to provide grants and resources to community organizations, and to offer leadership around key local issues. The Foundation manages more than $187 million in charitable assets and provides customized and tax-smart giving solutions that resulted in more than $21 million in grants in 2020. Thanks to generous donors, over $131 million in local grants and scholarships have been awarded locally since 1982. The Community Foundation seeks to make Santa Cruz County thrive for all who call it home, now and in the future. Learn more at www.cfscc.org
 To donate to our project please contact the Community Foundation or follow the link below.
 DONATION LINK FOR VETERANS VILLAGE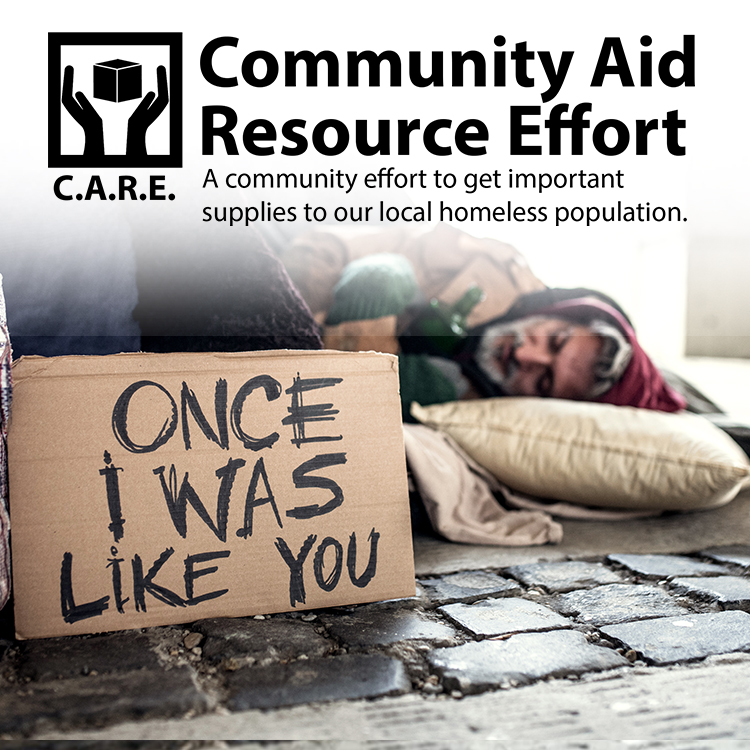 C.A.R.E. Package Program
C.A.R.E. (Community Aid Resource Effort) Package Program. Our Non-Profit is working with the Santa Cruz County Dept of Housing for Health and the community to raise funds and supplies for those that are currently experiencing homelessness in our County. Our goal is to provide 300 people with the supplies that would be helpful/useful for their day-to-day lives and for helping them get back into permanent housing.
Please donate via Paypal or stay on the lookout for our future supplies drives. If you are interested in joining our efforts by volunteering or partnering, please contact Chris Cottingham at director@vetshall.org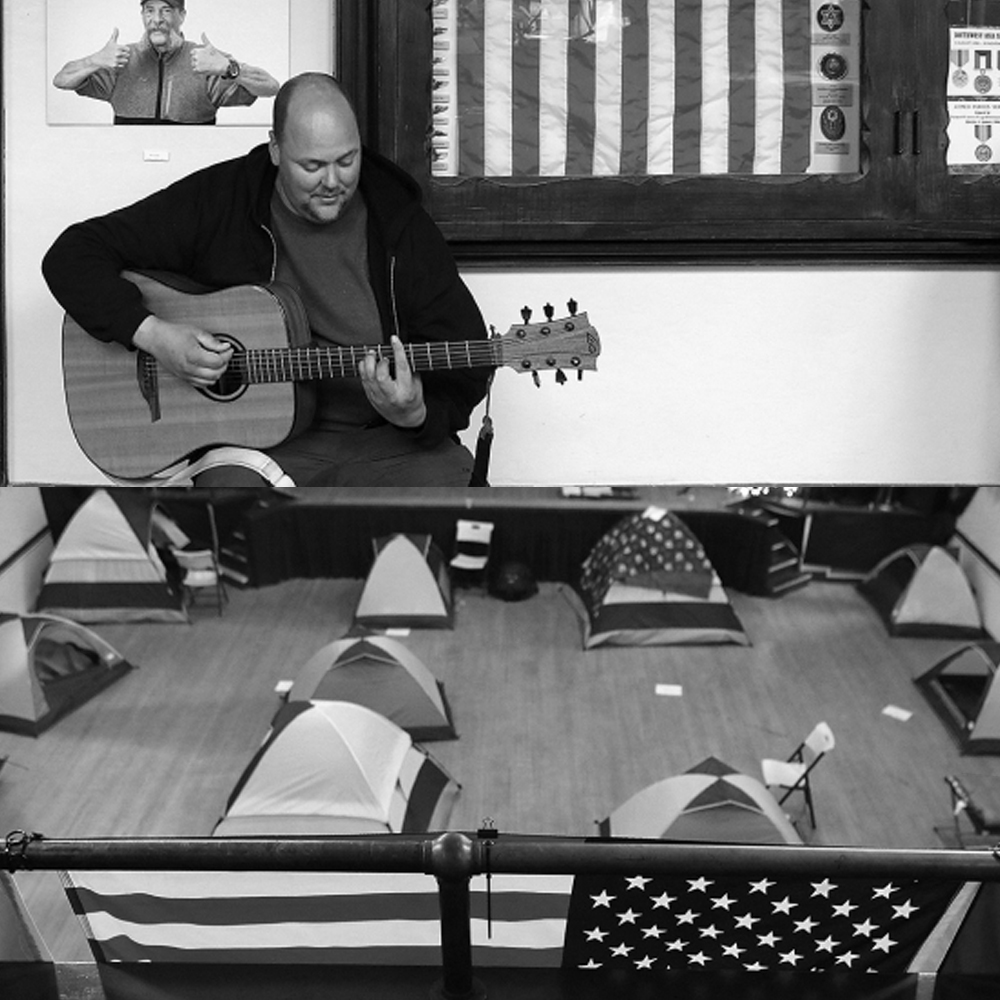 Covid-19 Emergency Shelter
In times of crisis, the Veterans Memorial Building has gone above and beyond to answer the call of duty. During the Covid-19 Shelter in Place order we have been operating, in partnership with the County of Santa Cruz, Housing Matters, and the Salvation Army to provide a 24/7 Shelter for families, Veterans, and all others in our community that is experiencing homelessness during the crisis.
For those that are seeking Shelter during this difficult time please contact. The Human Service Department of Santa Cruz County, here.
Read More about the project in this Santa Cruz Sentinel Article.
https://www.santacruzsentinel.com/2020/04/09/covid-19-santa-cruz-county-homeless-shelters-expand-in-spacing-location/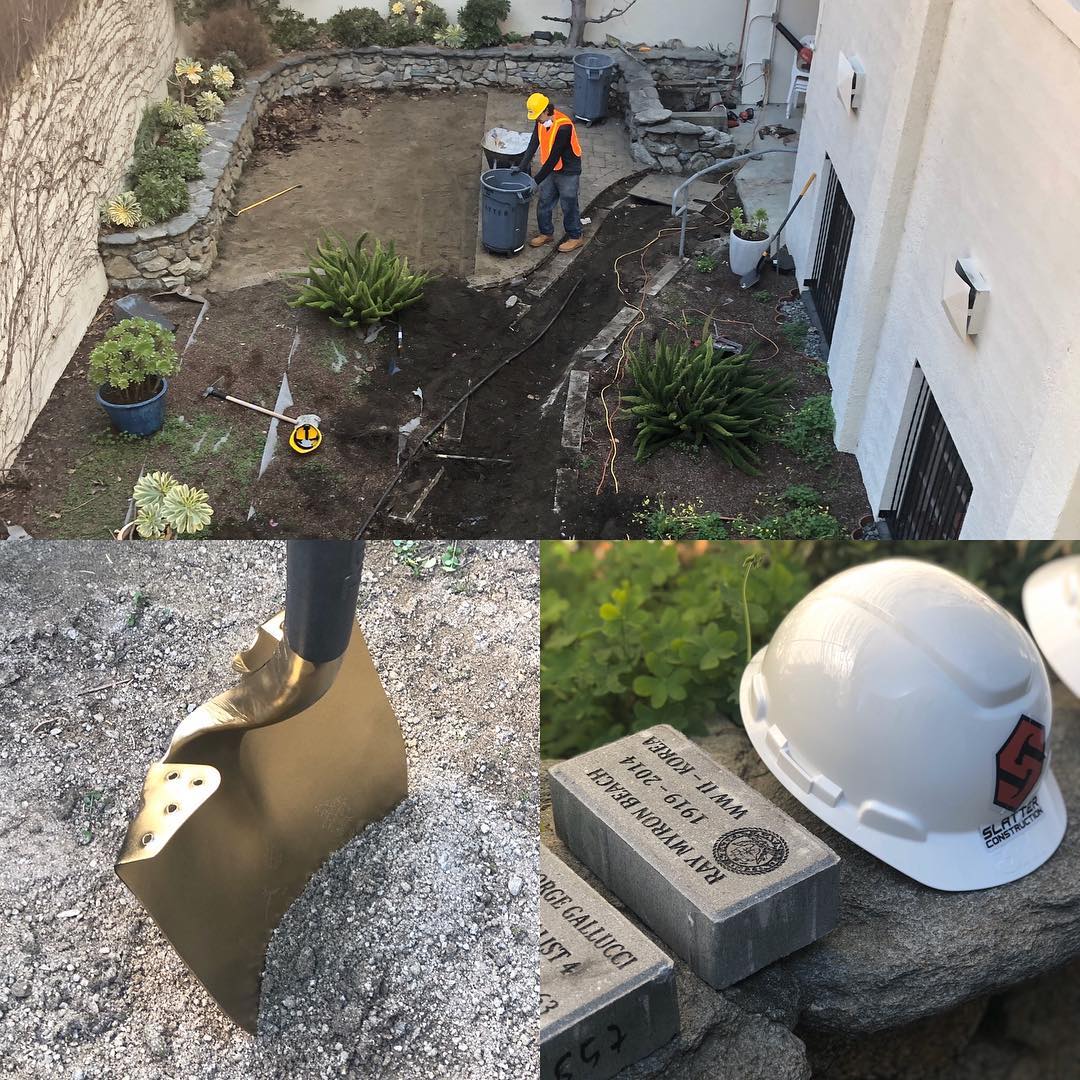 Memorial Courtyard Renovation
In partnership with the Rotary Club of Santa Cruz, we launched a project that will impact the Santa Cruz County Veterans Memorial Building, forever. We plan to transform the building's courtyard into a new, functional event space. This will help further support the missions to serve area veterans and provide a community recreation and cultural center for public use.
To help fund the project, the Rotary Club is inviting community members to honor a veteran with the purchase of a commemorative brick that will be placed permanently onsite.
The brick sizes are 4 inches by 8 inches and 8 inches by 8 inches and can be personalized with the veteran's name, the veteran's branch of service, and one of many special emblems. Bricks can be purchased starting at $125. General donations to support the project are also being accepted.
Click here to customize your brick!
Click the donate button below to make your donation!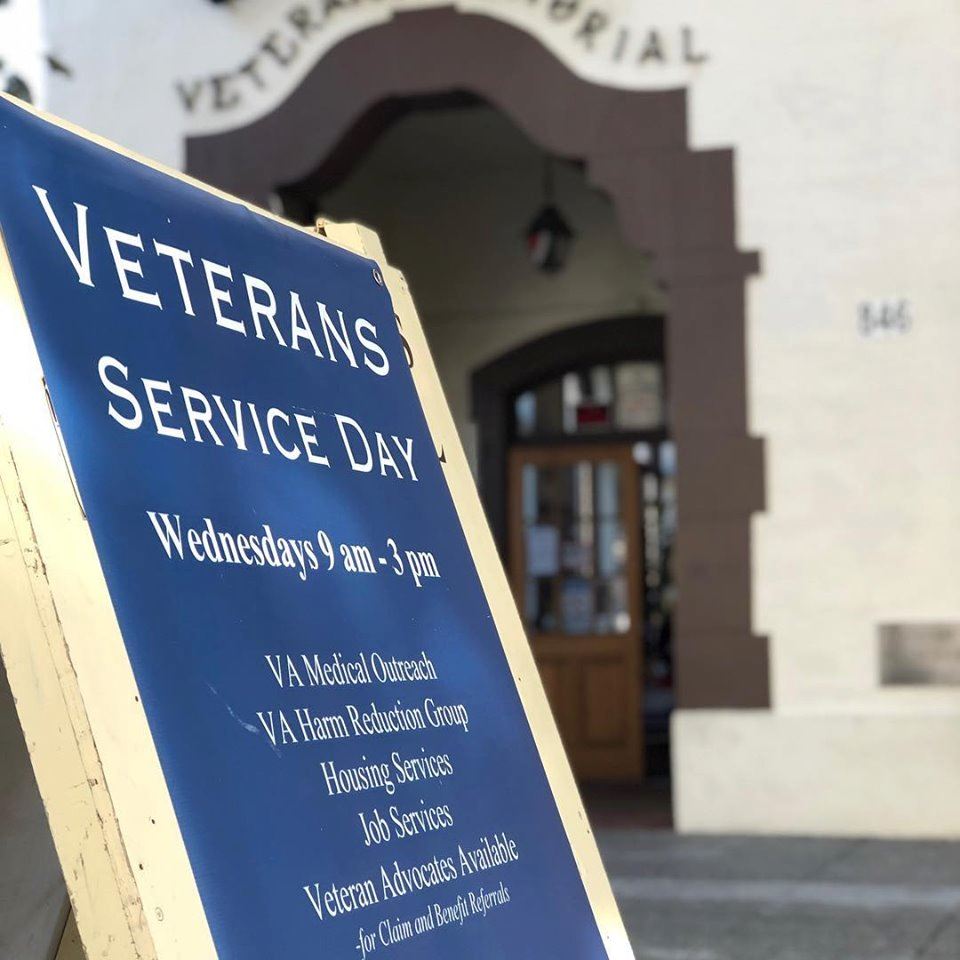 Veteran Services Day
One of our most well-known programs is Veterans Services Day. Veterans gather for a hot meal, pantry service, and for the good company of other Veterans in our community. The Meal is hosted by our local chapter of the American Legion Post 64 in partnership with the VSO, VMB, and many other great Veteran organizations and service providers.
Every week we continue to offer our Veterans Services Day 10:30 – 1:30 on Wednesdays for our Veterans that are in need. The meal is served to go and we are operating as safely as possible and within the social distancing guidelines of the County. We host on-site service providers to connect you with local support services such as the EDD, HUD-VASH, VA Medical, and many other great organizations. If you are a Veteran looking to get connected with services, please come down and bring your DD214 or Veteran ID.
*Please do not come if you have been sick, are experiencing any symptoms, or have been exposed to anyone with Covid-19. If you would like to make arrangements to have a pantry bag delivered, please contact us at info@vetshall.org or call 650-303-8221.
Please enter on the side of the building, look for the American Flag. If you need help obtaining proof of your service, please contact the Veterans Services Office at 831-454-7278.