Veterans Village of Santa Cruz County
Our organization is dedicated to imagining a better future for all of our Veterans and their families. There are many Veterans from different eras of war and peacetime that return to find they have a hard time integrating back into the civilian population. We provide all Veterans with a place they can go to seek the help and community they need to thrive. Many of our Veterans battle with PTSD, social isolation, and combat-related trauma that is difficult for them to navigate on their own the Veterans Village offers a community of Veterans and supporters that understand the struggle and are eager to support their fellow brothers and sisters of service.
Our Programs
Some of our programs have been running for well over a decade and have served thousands of Veterans. In these difficult times, we are constantly innovating to provide the best support and services for our Veterans, their families, and our Santa Cruz County community. Let us know if you have an idea of how we could better serve the community.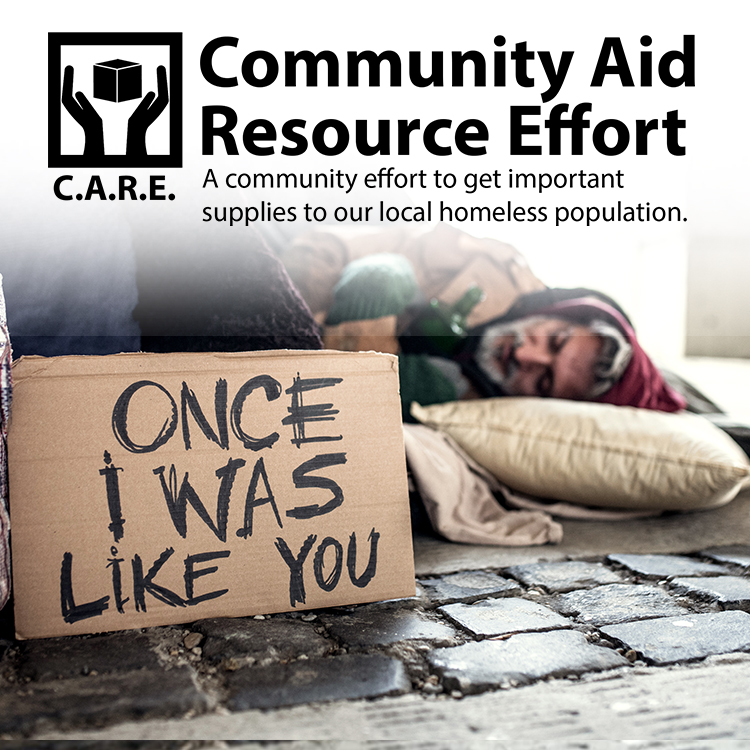 C.A.R.E. Package Program
C.A.R.E. (Community Aid Resource Effort) Package Program. Our Non-Profit is working with the Santa Cruz County Dept of Housing for Health and the community to raise funds and supplies for those that are currently experiencing homelessness in our County. Our goal is to provide 300 people with the supplies that would be helpful/useful for their day-to-day lives and for helping them get back into permanent housing.
Please donate via Paypal or stay on the lookout for our future supplies drives. If you are interested in joining our efforts by volunteering or partnering, please contact Chris Cottingham at director@vetshall.org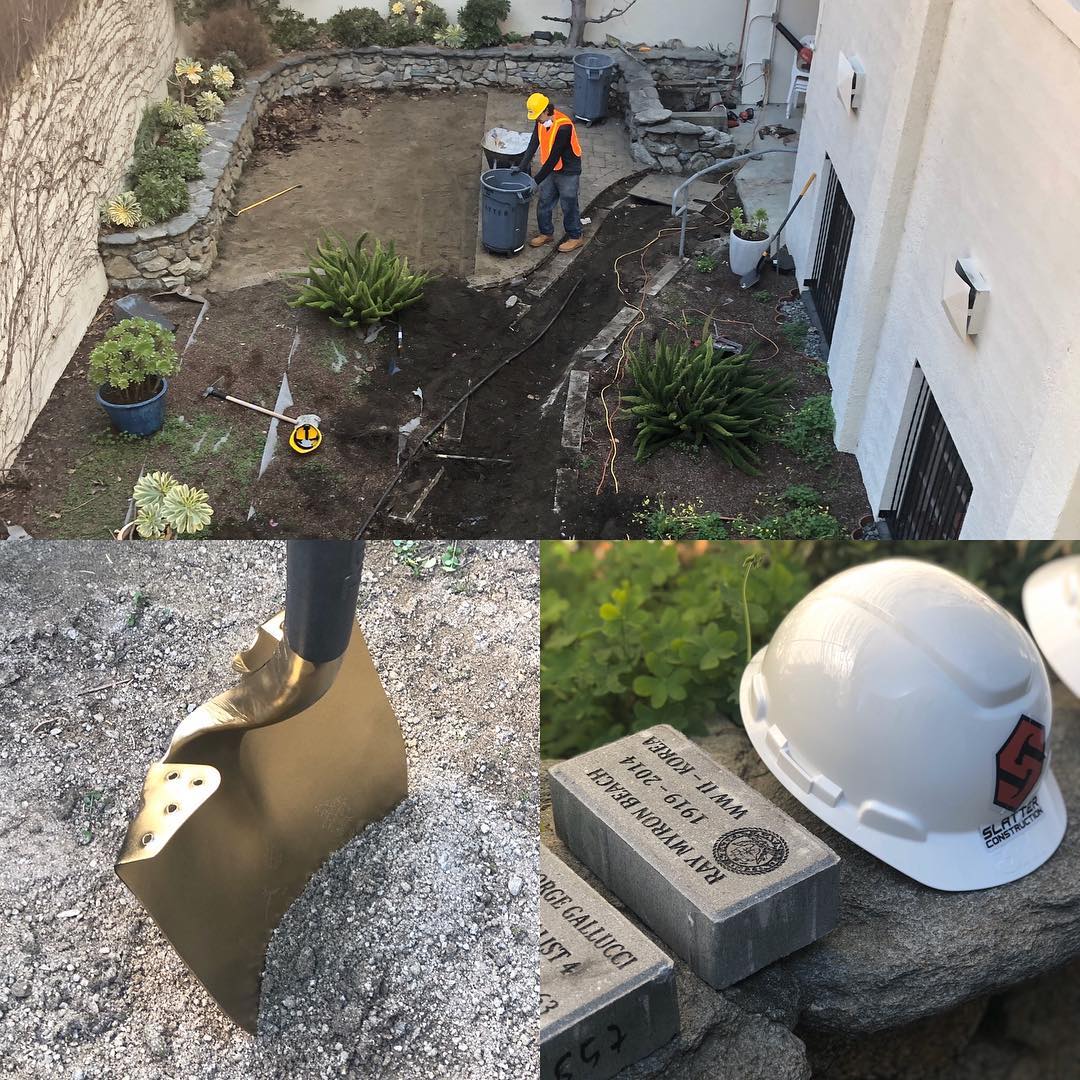 Memorial Courtyard Renovation
In partnership with the Rotary Club of Santa Cruz, we launched a project that will impact the Santa Cruz County Veterans Memorial Building, forever. We plan to transform the building's courtyard into a new, functional event space. This will help further support the missions to serve area veterans and provide a community recreation and cultural center for public use.
To help fund the project, the Rotary Club is inviting community members to honor a veteran with the purchase of a commemorative brick that will be placed permanently onsite.
The brick sizes are 4 inches by 8 inches and 8 inches by 8 inches and can be personalized with the veteran's name, the veteran's branch of service, and one of many special emblems. Bricks can be purchased starting at $125. General donations to support the project are also being accepted.
Click here to customize your brick!
Click the donate button below to make your donation!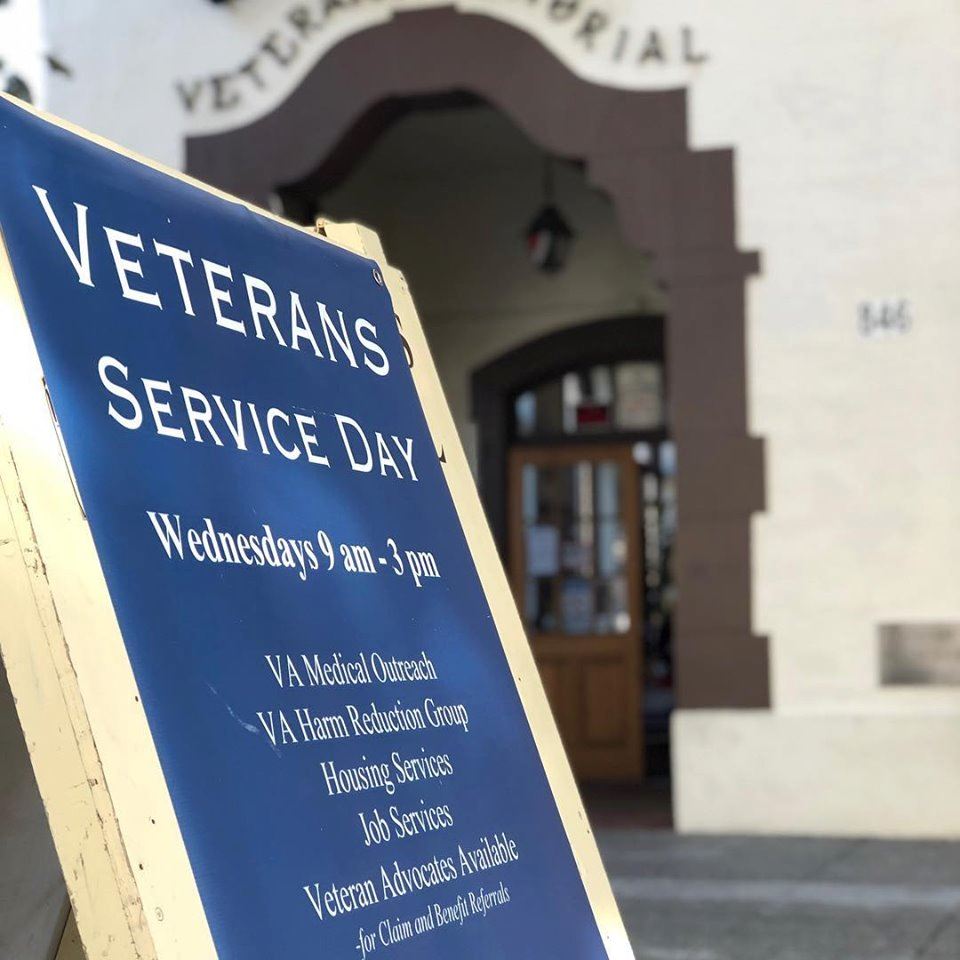 Veteran Services Day
One of our most well-known programs is Veterans Services Day. Veterans gather for a hot meal, pantry service, and for the good company of other Veterans in our community. The Meal is hosted by our local chapter of the American Legion Post 64 in partnership with the VSO, VMB, and many other great Veteran organizations and service providers.
Every week we continue to offer our Veterans Services Day 10:30 – 1:30 on Wednesdays for our Veterans that are in need. The meal is served to go and we are operating as safely as possible and within the social distancing guidelines of the County. We host on-site service providers to connect you with local support services such as the EDD, HUD-VASH, VA Medical, and many other great organizations. If you are a Veteran looking to get connected with services, please come down and bring your DD214 or Veteran ID. If you need help obtaining proof of your service, please contact the Veterans Services Office at 831-454-7278.
If you would like to make arrangements to have a pantry bag delivered, please contact us at 831-454-0478.